What You'll Learn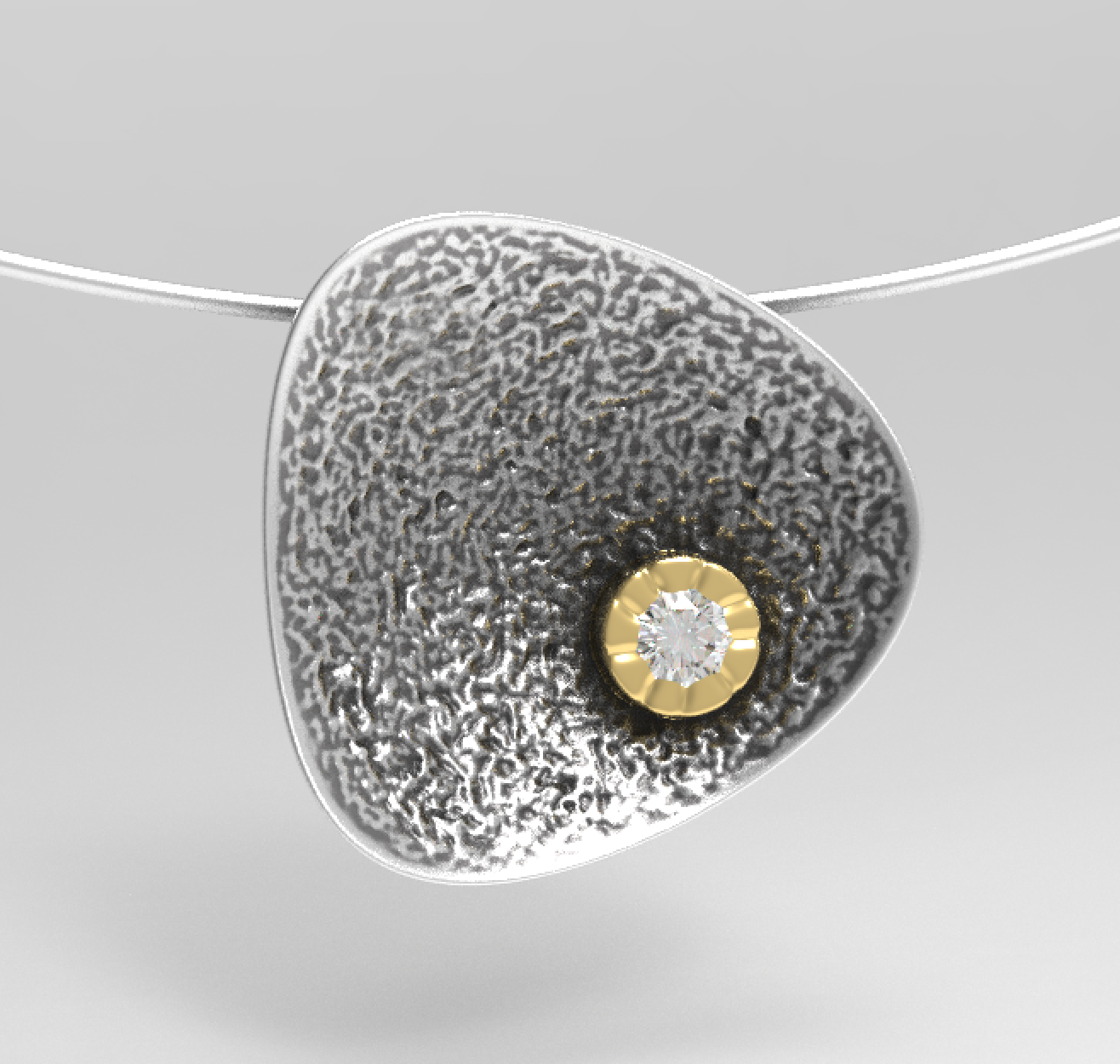 What You'll Learn about in the ZBrush for Jewelry Artists Course
This course is the result of my experience over the past few years with ZBrush modeling, 3D printing, and casting jewelry in my studio. Since I've had experience with all aspects of the workflow and production, that's what I'll be sharing with you.
The course is intended for both absolute beginners, those with a little experience but who are still struggling to make sense of it all, and experienced artists who want to learn some cool ZBrush tricks applied specifically to jewelry.
I will touch briefly on the basics of importing CAD files from other programs such as MatrixGold at the end of the course, but the main focus will be on ZBrush. At the end, I've included a bonus section on photorealistic rendering in a companion application called Keyshot. It is a relatively affordable add-on that will make your designs shine.
This course will delve into some basic sculpting techniques, with a main focus on understanding the program. You'll learn the skills needed to create base meshes that are castable and cost-effective, then decorate and sculpt them in ways that aren't covered in other ZBrush jewelry courses.
You will also gain an understanding of using ZBrush to create models that are accurately sized. Knowing that a 3D print may need to be calibrated, and accounting for shrinkage in both waxes and casting, we can create designs that are both castable and correct.
Mosts importantly, you will learn to work in ZBrush in a way that's efficient. My methods will allow you to use existing hardware—even laptops—to create beautiful jewelry in your own personal style. There is no need to purchase expensive hardware to use ZBrush. For several years, I used a 2012 MacBook and a Wacom Intuos graphics input tablet which cost less than $100. I've upgraded the laptop to a newer MacBook, but still use the same graphics tablet because it fits in my backpack.
Whether you're a new jewelry artist or an experienced artist wanting to add sculptural elements to your other CAD designs, you'll learn skills that make ZBrush understandable.
My goal has always been to focus on technology as just another tool to create beautiful jewelry—jewelry that doesn't look like it's been made by a computer. ZBrush allows the artist to create organic forms that mimic hand-wrought designs, just more efficiently. This course will help you achieve that goal.

Complete and Continue