What You'll Need
What You'll Need for the Course:
Hardware, Software, Accessories, & Computer Experience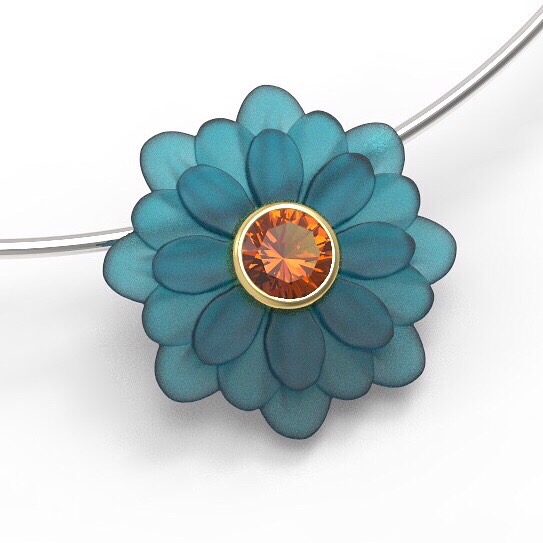 (Any colored text below is a link to additional information or downloads.)
Basic computer skills, like saving, navigating, and opening files.
A desktop or laptop computer that meets the basic requirements to run the ZBrush software, which be found here on the Pixologic site. ZBrush runs equally well on a Mac or Windows PC, and key commands will be provided for both platforms throughout the course and as overlays on the videos.
The FULL version of ZBrush.The software is available on a subscription basis or a "Single User Perpetual License." The subscription includes free upgrades; the Single User Perpetual License includes one year of free upgrades. The software for a single user can be installed on two computers. There is a 45-day trial on the full version of ZBrush.
A simple pen input tablet is essential. I use a Wacom Intuos input tablet, which fits easily in my backpack. Some users have access to a Cintiq LCD screen input tablet, which is a nice option, but not required. I have also experimented a little with applications that can turn a newer iPad into a graphic input tablet, like AstroPad Studio (Apple App Store with monthly subscription), or SideCar, which is built into the MacOS. Pressure sensitivity is a nice feature of any of these input methods. If you're on a budget, you can even find input tablets on eBay.
A 3D printer is not required. Models can be exported from ZBrush and uploaded to services like Shapeways or other third-parties for printing and casting. However, access to a 3D printer can be helpful, because you'll quickly see the relationship between what's on your screen and what it becomes in "real life."
Optional Photorealistic Rendering
There is another option you may consider purchasing. Photorealistic rendering is not included in ZBrush, but there is an add-on called Keyshot. The flower pendant above was rendered in Keyshot. There are trial versions you can try before deciding to purchase.
The program is pretty expensive if you go through the Keyshot site, but there is a link to a version on Pixologic's site that is fairly affordable. It contains two components: the Keyshot application, and a ZBrush to Keyshot Bridge.
As of publication, the ZBrush to Keyshot Bridge is $149, and the basic version of Keyshot is $200. There are two versions of Keyshot available, and I'm using the less-expensive version. The bridge can run on two computers, but the Keyshot application is only licensed to one computer, so if you would like to run Keyshot on two computers, you'll need a second license for Keyshot.
I will demonstrate this in the course, and all of the final renderings of my pieces are created with Keyshot. I find it to be a helpful tool when designing to give a more realistic interpretation of the final jewelry piece, especially when working with patinas or when testing different stone combinations.
ZBrushCore, ZBrushCoreMini, or the Full Version?
Finally, many people ask me whether they should just purchase ZBrushCore or download ZBrushCoreMini to start out with because those versions are less expensive, or free in the case of ZBrushCoreMini. My best advice is that you will outgrow those versions quickly. Many of the tools I use—sizing models easily, ZModeler hard surface modeling, and custom brushes—are not available in Core or Mini. The versions are significantly different enough that you will not be able to use this course with Core.
In recent versions, Pixologic has introduced monthly and annual subscriptions for the full version of ZBrush, which make the program more affordable. The generous trial period will help you to evaluate the software, then you can choose an option that works for you.
That said, Pixologic is an amazingly generous company. I bought ZBrush when it was only sold as a one-time purchase, and as of yet, I've never paid for an upgrade. The Pixologic website does indicate that the Perpetual License comes with upgrades for one year, and the subscription models include all upgrades at no additional cost.
Their support is phenomenal, including #AskZBrush, ZBrushCentral, and direct support through the company. They hold regular ZBrushLive! events online, where you can learn sculpting tricks from amazing artists and chat with other artists. And if you ever get a chance to attend the (free!) ZBrush Summit in Los Angeles, you're in for a real treat, as you get to hobnob with the ZBrush elite and learn from the best of the best!
Complete and Continue