First Sculpt: Puffy Heart
First Sculpt: Creating a Simple Puffy Heart from a Sphere3D Primitive
In this video lesson, we'll sculpt a basic puffy heart from a Sphere3D "primitive." We'll take a look at the underlying mesh, learn to smooth an object, and add material to create a reusable heart for our jewelry creations.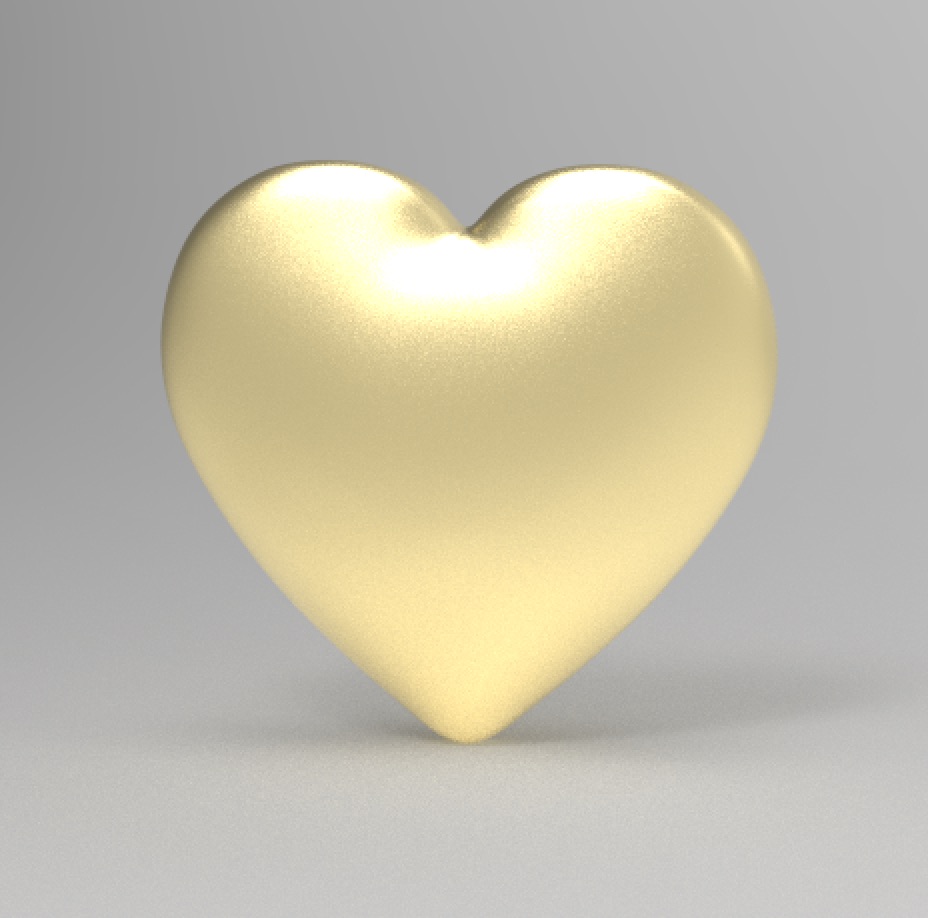 This is a simplified version of a heart we'll create here shortly. In our upcoming Sculpting Break, I'll share a handout on Roughing Out the Design that will add DynaMesh, a feature that refreshes the mesh as it becomes stretched.
One of the great things about ZBrush is that you can create reusable components. Once you create that "perfect" design, it's easy to import it or use it in many different ways. You could also export the piece to other CAD programs.
This little heart will become a simple charm first, then we'll make a pair of sized charms, and it will be part of a ring in the Heart and Flowers Ring project that includes a custom ring shank and two small flowers. We'll also be making the heart thicker and hollowing it out from the back. But we could also turn it into an alpha—a grayscale image that can be applied to other hi-resolution projects—or even turn it into a custom brush. We're going to have some fun.

Downloads:
Tutorial Notes

Complete and Continue